Discover more from The TueNight Social
A grab-bag of Gen-X goodies: midlife stories, pop culture, and a community for grown-ass women
Over 7,000 subscribers
Photos from Our Coast-to-Coast House Party
Snaps from our #1 Daughter parties in Durham, Brooklyn, Santa Monica, Phoenix and Brentwood — our final event of 2022!
For our final storytelling event of the year, we did things a little differently. Instead of one location, we hosted mini IRL house parties with each of our storytellers in living rooms across the country, then invited TueNighters across the country to join in the fun via Zoom.
Hundreds of viewers tuned in from Washington, D.C., Cleveland, Oregon, Chicago, LA, Brooklyn, PDX, Atlanta, Minneapolis, New Jersey, and more!
The event replay is available on-demand via Zoom and you can re-read each of the stories in our #1 Daughter Issue. We're so grateful to AARP for sponsoring this evening of storytelling.
Scroll through snaps from all of our parties below!
Margit's Party in NYC
Margit, founder of TueNight, hosted her shindig in Brooklyn at her friend (and oft TueNight writer) Susan McPherson's apartment with a few good girlfriends gathered 'round. While listening to Margit tell her story of being a #1 Daughter — as well as a guinea pig doula — they noshed on sushi, sipped a little Rosé and things got rowdy with those pom-pom's!
Photos: Amber Marlow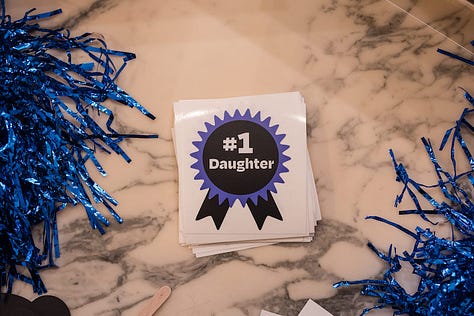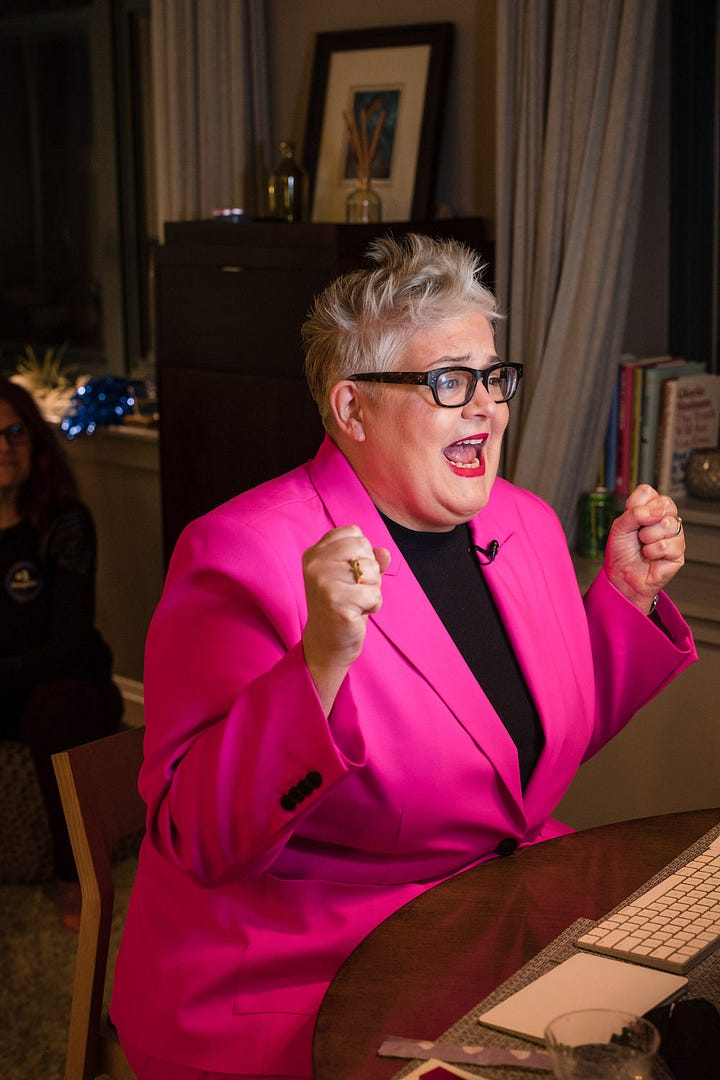 Mimi's Party in Santa Monica
Mimi Ison, the creative force and movement motivator behind the blog Heymiddleage.com, was joined by the women who support her most in life. They listened reverently as she read "It Took My Mom's Death to Lift the Burden of Being the Responsible One."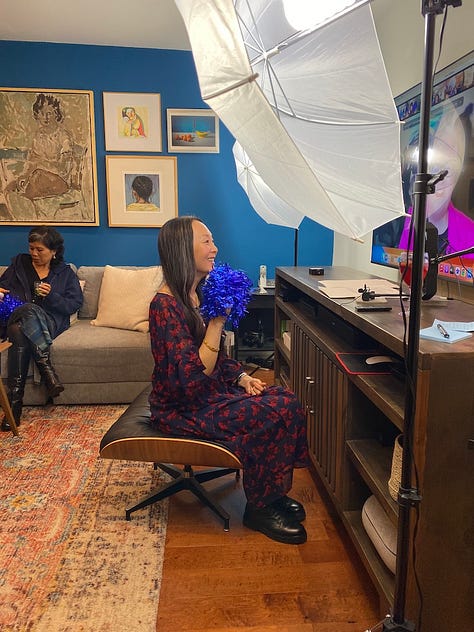 Kathy's Party in Phoenix
Kathy Cano-Murillo, The Crafty Chica, was joined by her nearest and dearest as she read "I Made Christmas Tamales for My Dad. He Knew They Were Really for Me." Her online fans joined in the comments as well.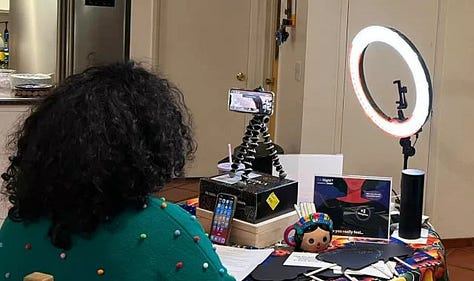 Melody's Party in Brentwood
Melody is a poet and author – also known as "the Self Love Philosopher". She is passionate about authenticity and human connection which is why being part of this event — with women around the country — is so special. Melody joined us from her parent's home, where she grew up, met her husband, and got married (not on the same day!). With her chosen family, collected over many years, she read Being a Good Daughter — and Putting Myself First.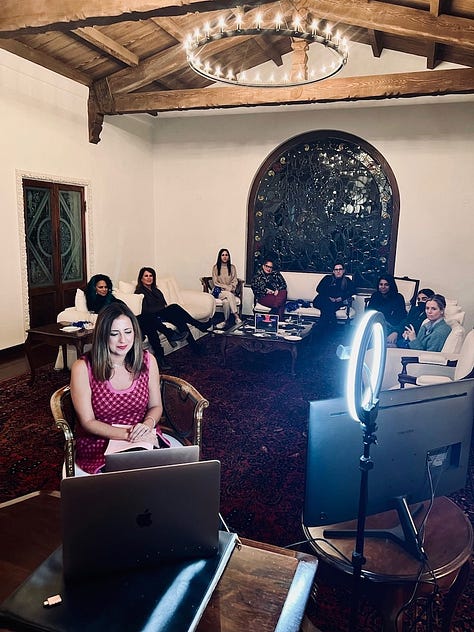 Omisade's Party in Durham
Omisade Burney-Scott, founder of Black Girls' Guide to Surviving Menopause, was joined by her soulmates, kindred spirits, and co-conspirators who she trusts to share her most authentic self with, because together, they share their most authentic selves with her. With their support, she read "The Moment I Found Out I Wasn't My Mother's Firstborn: A Tale of Ancestral Healing"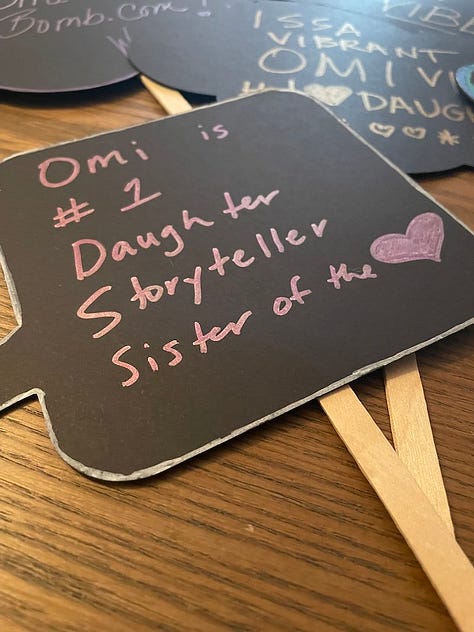 See Our Storytellers in Action!